If you spend any time in the kitchen you know its true. Ripe bananas make the best banana bread. You can not buy them that way. You buy them green, nearly ripe or just right. Look for brown, soft and mushy bananas at the local grocers. They just arenít there. Why not? Because they do not have much of a shelf life. It is not that they are worthless. But, they need transformation and they need it fast.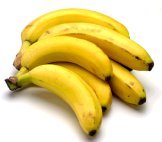 It is not that they would not sell, but they would only sell to seasoned bakers with immediate plans. They would sell to a select buyer with plans for making banana pudding, banana cream pie or my favorite banana bread. Brown bananas are treasures to people who like to bake and people who love to eat. Baking with bananas is a task for which you must plan. You buy them green or yellow and wait. You wait and wait, until they are just right. But then you must use them in a hurry before its too late.
Whatís too late? Well, thatís when they spoil or attract fruit flies. But just before that time, right before spoilage is when the best ripened bananas are prime for baking.
Do you ever feel like a ripe banana? You have been waiting so long for your blessing that you think that you may have missed your season. You remember when you were young and green. You recount the days when you were ripe and ready, or so you thought. Now, here you are, seemingly over ripe or past your prime. You are mature and growing older by the day - still waiting Perhaps, the master baker is saving you!
It is not that you are no good. You are wonderful, because He bought you. What you think is waiting is time of transformation. Right on time, before its too late you will be used. Avail yourself to the master and your final transformation will bring a great blessing.
It will be rich and sweet just like the best banana pudding or banana bread.
You were bought with a price (1 Corinthians 6:20). Jesus paid to redeem you with His own blood. God plans to use what he invests in (Jeremiah 29:11). What seems to be a mushy mess, or rotten fruit may be part of His master plan for your great transformation. Let the baker keep you on His shelf until Heís ready to use you (Philippians 1:6). Wait while he gathers all of the ingredients together. He knows your shelf life. Remain in Him and you wonít miss that timing.
---

For I know the plans that I have for you, plans for welfare and not for calamity
to give you a future and a hope
Jeremiah 29:11

---
Rev. Faith E. Green is an Associate Pastor over Communication, Technology and Public Relation at Hope United Methodist Church in Southfield, Michigan where Rev. Dr. Carlyle F. Stewart III is Pastor. Rev. Green received her Master of Divinity at Harvard University in Cambridge, MA and she has also been a reporter for various radio and television stations in the Detroit area.